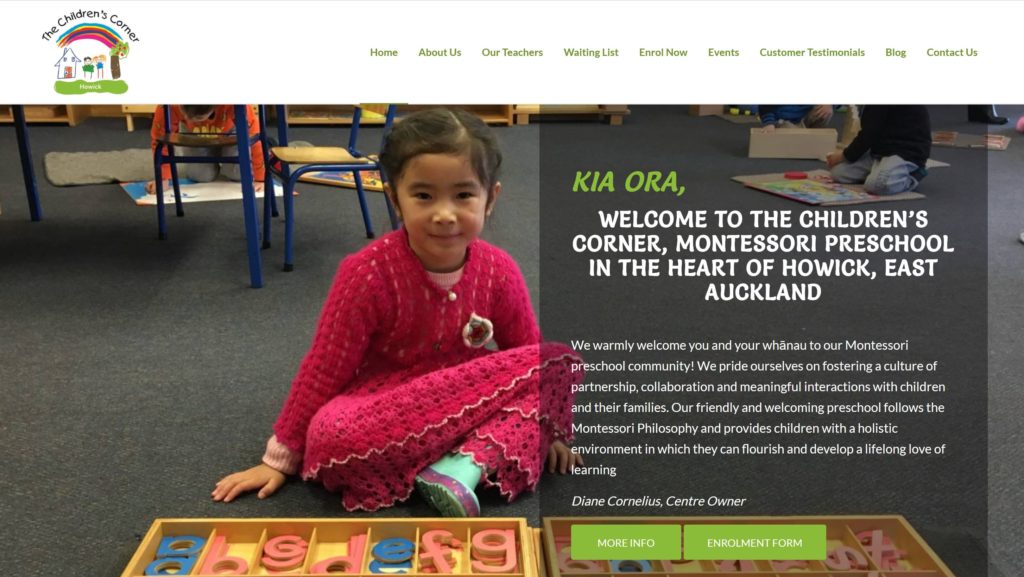 The Childern's Corner
This childcare website was dated and in need of a redesign. The brief was to match the design of the other centre owned by the same person. A new landing page was also added for both websites.
Visit site
We used Sandra to re-design our website and have been so impressed by her responsiveness and efficiency. All our interactions with Sandra have been highly professional and consultative leaving us very satisfied with the process from start to finish. Thank you Cool Web Design for helping us make our website more contemporary and attractive.