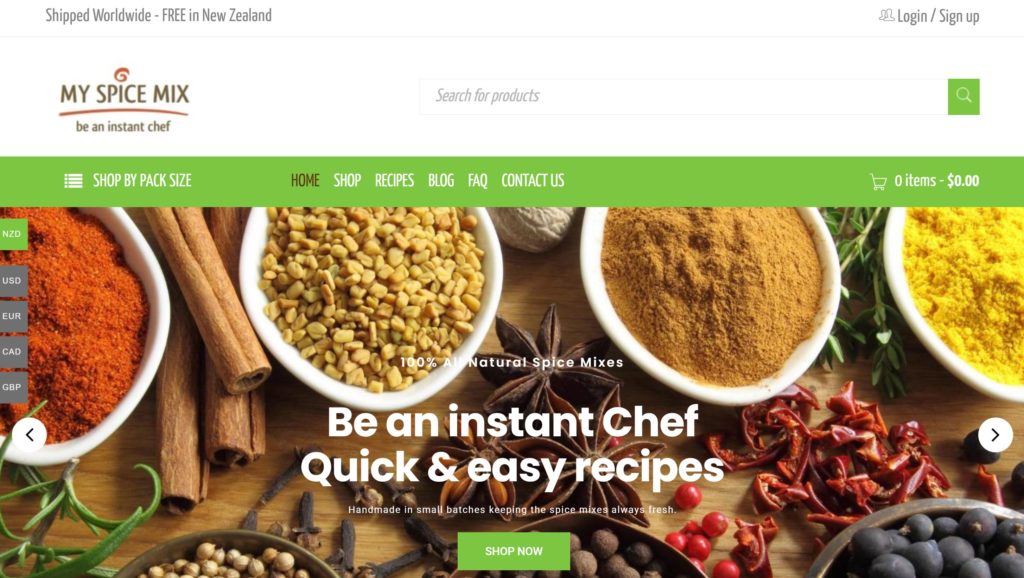 Online Retail Shop
This online shop started from scratch with no premises, only a website selling spice mixes from a home kitchen. The site started making sales very quickly after it was launched with no paid advertising.
Visit site
Challenge
To build a modern online website from scratch with new branding and a secure online shopping system for under $3k.
Solution
Use a modern website theme designed with a shopping cart. Make a new logo, new colours and branding. Integrated with Stripe for easy credit card payments. Google Analytics was added to help with organic SEO along with and Google Search Console (previously called Webmaster Tools). There is no paid advertising, all sales come organically and from repeat customers.
I was super impressed with how modern our website now looks. It's ready for me to add a lot more products without any hassle, I can do it myself with it still looking great. For the price, it's excellent value.